Mitsubishi Xpander Cross launch canceled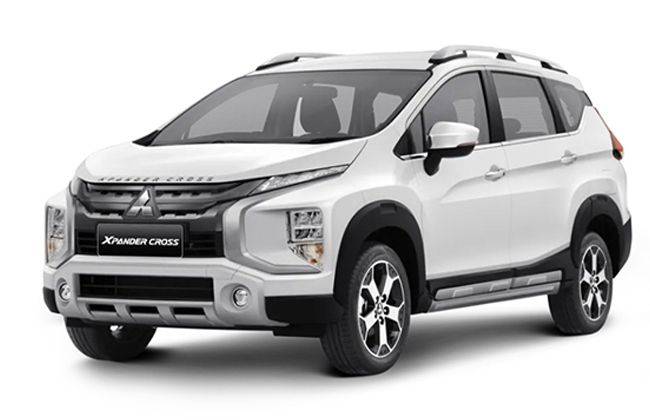 MANILA: In a piece of disappointing news, yet another event has fallen prey to the Coronavirus outbreak. The Mitsubishi Xpander Cross was scheduled to be launched on Friday, March 13 but the event is no longer happening.
Mitsubishi Motors Philippines (MMPC) has announced the launch event that was due to happen in Makati city, is being cancelled in view to protect public health from the spread of virus.
The Japanese automaker announced to the media via e-mail that "In line with the government's declaration of Public Health Emergency due to Coronavirus outbreak, we regret to inform you that MMPC has decide to cancel the launch event of the New Xpander Cross this coming Friday,".
The big event that was going to mark the arrival of the higher-riding Xpander Cross in the Philippines has been cancelled. However, this does not imply that you won't be able to witness this newest offering from Mitsubishi, since the automaker will still heed to display the car at Glorietta 2 Palm Drive Activity Center, from March 13-15.
Talking about the detailing of the car, the Xpander Cross is capable to replace Xpander GLS Sport, as the new top-of-the-line model. On the measurement side, Mitsubishi raised the ground clearance of the crossover by 20 mm, making it a bumpy ride, heightened at 225mm. With this, Xpander Cross becomes the highest riding car of the crossover lineage. Xpander Cross sits on 17-inch alloy wheels instead of the 16-inch set, that rides the GLX Plus and GLS.
The engine has been taken from the standard Xpander. At the heart of the car lies the 1.5-liter MIVEC DOHC engine that sparks 103 horsepower and 141 Nm of torque. Transmission is a four-speed automatic and no manual option shall be offered. Apart from some cosmetic changes, it is right to say that Xpander Cross is no accessorized version of the standard Xpander.
Xpander Cross is set to become the top variant of the current line-up and hence its pricing is going to lose your pockets, a more bit. The Cross is expected to be priced at Php 1.255 million.
No matter how disappointing it is to know about the cancellation of such events, the decision of automakers to make public safety their first priority is highly appreciated.
Also Read: Mitsubishi Xpander vs Honda BR-V - The better pick
Explore Mitsubishi Xpander
Mitsubishi Xpander Promos, DP & Monthly Installment
You might also be interested in
Latest Mitsubishi Xpander Cars Videos on Zigwheels